Education
o Real Estate Broker
o Psychology Major
o Real Estate Investment Analyst
Experience/Awards
o Licensed 1976
o Circle of Excellence consistently since 1976
o Ohio President's Sales Club since 1976
o Broker since 1982
o Company Top Producer annually
o International President's Elite annually
o Member of Commercial Real Estate Top Producer's Council
Affiliations
o Cincinnati Area Board of Realtors
o Kentucky Board of Realtors
o Ohio Association of Realtors
o National Association of Realtors
Community Involvement
o Cincinnati Country Club
o Boston College Club
o St. Francis DeSales Church
o Arthritis Foundation
o St John's Social Service
o Cincinnati Preservation Society
Personal
My introduction to the Queen City was via New England! It was immediately apparent to me that the quality of life and the ability to grow here exceeded the norm. From the Opera Company to the ATP, the wealth of opportunities in the area made it easy to settle into raising my family and developing life long friendships! The prospective of Greenwich, Connecticut and a major in Psychology from Boston College have enhanced the service I can bring to my clients. A greater understanding of the personal needs, as well as a broader prospective of their options is the result. We are extremely pleased with the family, cultural, and business opportunities in this vibrant city!
Business Philosophy
Specializing in fine homes and investments, A passion for excellence is at the core of my business! A consistent practice of excellence since 1976 allows me to bring my clients the history of the important properties through personal experience. I consider relationships to be vital and for that reason have become a part of my client's investment lives offering repeated service throughout the years. I seek the maximum return on their investment dollar through knowledge, experience, and solid negotiating skills.
Services Available
Coldwell Banker West Shell delivers a true one-stop-shopping opportunity for home buyers and sellers. These services include the professional coordination of the home search, property marketing, negotiation of purchase or sale and details of closing. For exceptional properties, we offer the unique resources of our Previews division. We also offer home financing through Coldwell Banker Mortgage, title insurance and closing through Residential Title, and the services of Coldwell Banker West Shell's Relocation Division.
Technology
Coldwell Banker West Shell has always led the way in emerging real estate technologies. As a home buying or selling customer, you can be confident that we will employ the most current technological tools to successfully market your home or make your home search an efficient process. This includes our proprietary Homing Device property search program and our dynamic Internet marketing presence.
Testimonials
"Gail assisted my wife and I in purchasing our lot and then referred us to an awesome builder. She was right on with her assessment of our needs and was a great negotiator. We couldn't have been more please. Thanks Gail!" -Steve Collins
"Gail is a pro, and has always been at the top of her game in Cincinnati, since I've known her. Gail remains a top performer in Cincinnati regardless of the economy. Gail is professional and has high standards which I admire and strive to uphold. She's extremely knowledgeable and I truly enjloyed having Gail as one of my customers and hope we can work together again soon!"
-Wende Powell Dahlsten, Classified Sales Manager, Business Courier
was a consultant or contractor to Gail at Coldwell Banker West Shell


"We can't thank you enough for all that you did to sell our home in such a difficult market. We are still pinching ourselves to make sure that the deal is really closed after three years on the market and two realtors before you. Your unique ideas and professionalism were certainly key to providing us with a buyer within one month after listing with you. Your persistence and attention to every detail was essential to making sure the deal was finalized. We are convinced that other realtors would have dropped the ball and the whole thing would have fallen through, since we had experienced this outcome before. Thanks again! We will be sure to recommend your services in the future!
With gratitude,
-Wes & Jana Braden
"Gail is truly an asset to the Real Estate Industry."
-Dino Re, Provident Bank
"Gail Coughlin did a super job in selling my farm. I got the price I wanted, sold sooner than expected. I recommend her highly."
-Frances Forrest
"Just a quick note to thank you once again for the outstanding representation you provided to Amy and me in connection with our recent real estate purchase. You obviously very well tuned us to the Indian Hill market and provided sound advice and counsel throughout the process. You dealt effectively with the 'other's side' which at times required a combination of intelligence tenacious and strength."
-Robert Miller, P&G
Language Capabilities
Some French
Meet the Team!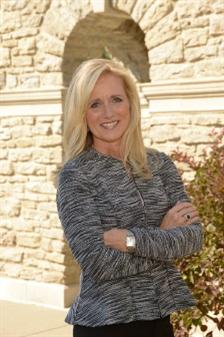 Katie Coughlin- Katie has an impressive record of success with over seven years as a full time Real Estate Professional. She began her career in Upper Arlington, a suburb of Columbus, after relocating several times with her family throughout the country; from Ohio to Los Angeles, to Chicago, to Fort Worth and back to O-H-I-O! Katie has exceptional empathy to the rigors of moving and is dedicated to providing her clients the highest quality service and attention to detail - making each purchase, sale or investment in Real Estate a positive experience. Her passion for quality service is what ultimately led her to join Coldwell Banker. Katie is a graduate of Ursuline Academy here in Cincinnati and The Ohio State University, The Max M. Fisher College of Business, where she earned a Bachelor of Science degree in Marketing & Finance.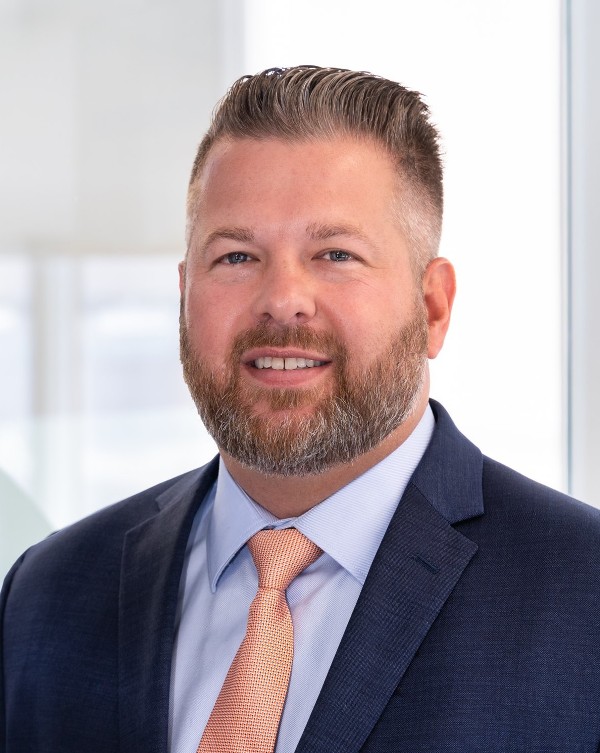 Jordan Stires - As a Realtor licensed in Ohio, Jordan provides Strategic Marketing and Transaction Management services to his clients across many Greater Cincinnati markets. His business is built on communication, dedication, determination, trust, & honesty while embodying the ability to cater and adapt to all of his client's Real Estate needs. Born and raised in West Chester, Ohio, Jordan graduated high school from Lakota West, and pursued and completed his bachelor's degree from the University of Cincinnati Lindner College of Business, majoring in Marketing with a minor in Real Estate. His interest in the Real Estate industry stems back to his teenage years of working in the Human Resources Department of his father's mortgage company. After completing his degree, he began working along side one of the top agents at Coldwell Banker West Shell, Gail Coughlin. Gail has over 40 years of experience specializing in the luxury real estate market. He was able to gain priceless knowledge and experience of the real estate industry working alongside Gail. Whether rooting on the Reds at GABP or playing in local intramural softball leagues, in his free time, you can find Jordan watching or talking sports. An avid explorer of the city, he loves to try new restaurants and check out neighborhood festivities.
[_private/nav_bottom.htm]